In addition to "Motorhome parking Vienna" we discovered a campsite that meets the conditions of a city escape in Vienna: Camping Wien West.
The Neue Donau and Sud campsites are close to the train lines and you have the chance to whistle your train at midnight. In the West, things are different: it is located at the edge of a small grove and the only noise is a stream flowing past the campsites on the right.
At the entrance to the campsite there are 3 bus lines that take you to the U4 underground line, the perfect connection to Schonbrunn and the historic center – Schwedenplaz. From Schwedenplaz you can take a boat ride on the Danube, along its banks, or in 5 minutes you can reach Stephansplaz where the magnificent cathedral can be an open history book.
Obviously, Vienna means more than that and a minimum of 4-5 days would be required to cover the major objectives. Cycling is also at home in Vienna.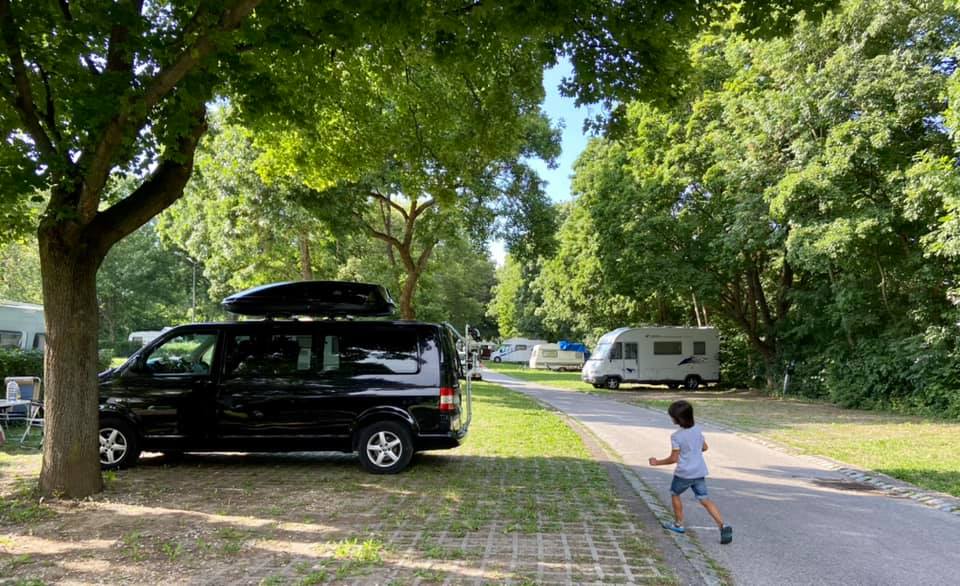 Regarding camping facilities, we have attached some photos, but the descriptions on their website is in line with reality: https://www.campingwien.at/camping-wien-west/