Most campsites in the Salzkammergut region require prior booking in July-August. However, it doesn't hurt to swipe right and ask a question, even if you received a negative email response. There may be no-show reservations or batches released sooner / later than expected. This is what happened to us at #Traunsee Camping where we found a few free lots. It would be preferable to call in the morning as the seats fill up quickly after 2pm.
The campsite offers generous access to the lakeshore, a nice playground and the area has a good cycling infrastructure. Before checking in, we advise to ask if there are any parties approved at the bar next door (when parties are approved, they are nosy and they can go on until 2 AM).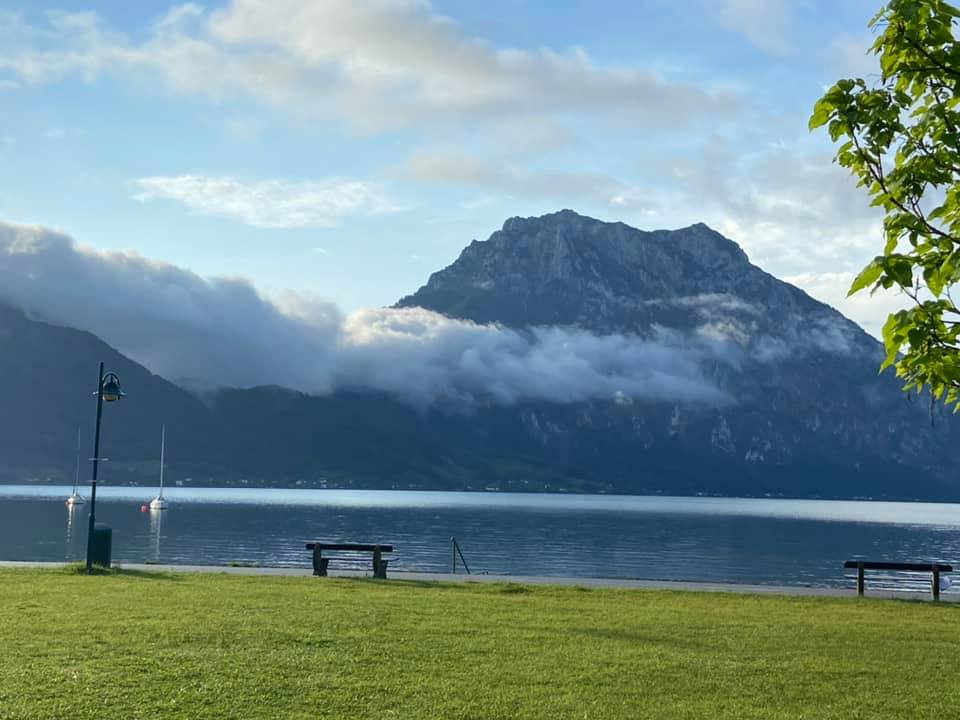 The campsite meets Austrian standards, impeccable facilities. The cost for a camper with 2 adults, 2 children and electricity – Eur 47 / night during August. In the off-season, if you also have an ACSI card, the cost can decrease significantly.
More details about the Salzkammergut region in the video below (in Romanian only):